Last year, on 2009 April 15, hundreds of folks came out to San Francisco's Civic Center, site of our City Hall, to rally in favor of the newly-formed "Tea Party" movement.  (Link: photos of 2009 Tea Party event.) The speakers' recurring themes included fortitude and staying in it for the long haul; many signed off with a variation on "See you next year!"
Next year is today.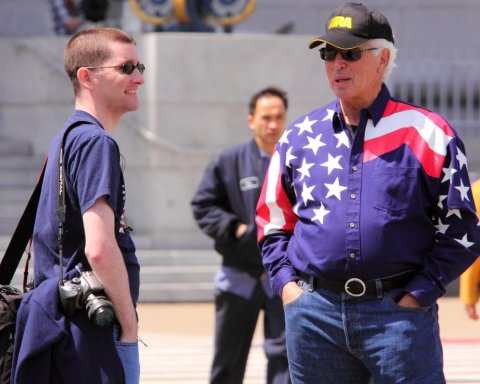 Left to right: photographer looking for Tea Party rally; bystander; the Tea Party rally.
Media folk, remembering last year, turned out in force. Two news vans.  Half a dozen still photographers.  Two counter-protesters, complete with skit; perhaps they're on YouTube somewhere.
One gentleman in a red-white-and-blue shirt and NRA cap.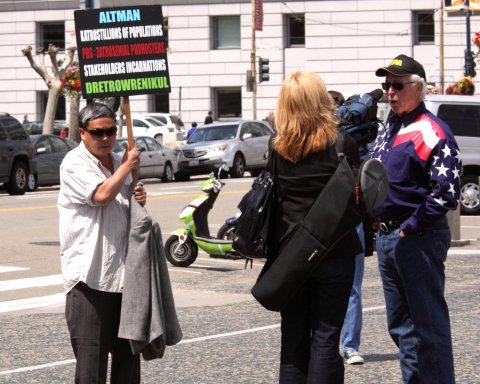 Left to right: local eccentric Frank Chu; interviewer; foot; the Tea Party rally.
So.
In other news, here's a gallery of three guys who saw me walking by with my camera and asked if I felt like taking their pictures.