The Civic Center on Tax Day, 2010
Last year, on 2009 April 15, hundreds of folks came out to San Francisco's Civic Center, site of our City Hall, to rally in favor of the newly-formed "Tea Party" movement.  (Link: photos of 2009 Tea Party event.) The speakers' recurring themes included fortitude and staying in it for the long haul; many signed off with a variation on "See you next year!"
Next year is today.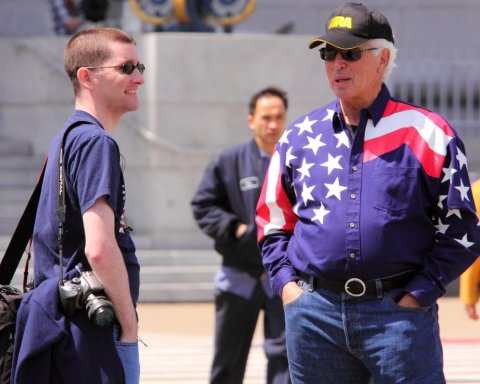 Left to right: photographer looking for Tea Party rally; bystander; the Tea Party rally.
Media folk, remembering last year, turned out in force. Two news vans.  Half a dozen still photographers.  Two counter-protesters, complete with skit; perhaps they're on YouTube somewhere.
One gentleman in a red-white-and-blue shirt and NRA cap.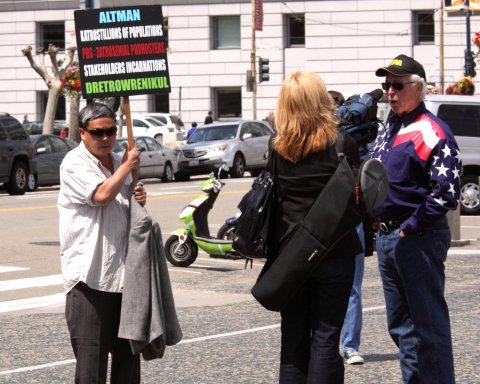 Left to right: local eccentric Frank Chu; interviewer; foot; the Tea Party rally.
So.
In other news, here's a gallery of three guys who saw me walking by with my camera and asked if I felt like taking their pictures.